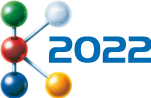 When:
October 19th/20th/24th/25th, 2022
Where:
Box no. 26, Merkur Spiel-Arena, level 2
We are on site, and we look forward to meeting with you again in person.
The waiting is finally over. From 19th until 26th October, the largest trade show in the world for the plastics and rubber industry is opening its doors – and an entire industry is getting together in Düsseldorf. We want to take the opportunity of this occasion to invite you to an in-person reunion. The same as 3 years ago, we eagerly await your visit to the Farbenwerke box at the Merkur Spiel-Arena – just a few minutes walk from the main entrance of the trade show.
great discussions
We look forward to enjoying a variety of constructive discussions in a quiet and relaxed atmosphere away from the bustle of the trade show.
Pick-up service
We will be happy to pick you up at the main entrance and accompany you to our box in the Merkur Spiel-Arena.
Catering
It goes without saying that we have considered your well-being. Whether it's a quick coffee or a shared lunch.
Get your slot at the K! Which day would you like to visit?
We will make time for you and are looking forward your visit to the Farbenwerke box on October 19th/20th/24th/25th. We would be very grateful if you could send us a brief email in advance stating your day of choice. This allows us to avoid overlaps and plan a little better.
Send us an email saying which day you plan to arrive
Call us 10 minutes before your visit
We will be happy to pick you up.
k2022@farbenwerke.de

Box 26 of Farbenwerke is located on level 2 in the neighboring Merkur Spiel-Arena, not far from the main north entrance. You can make your way to us comfortably on foot: just enter the arena via entrance P7, and take elevator K8 to level 2 (Logen Ost – east boxes). Our Farbenwerke signposts are naturally set up at all the key points.
Would you like us to pick you up at your convenience? No problem. Just make a short call to the cell phone of a customer advisor, and we will pick you up in person at the main entrance hall north.
Our trade fair show team is looking forward to your visit and at your service both on site and in advance.